Your flight just got upgraded. Meet the wireless eye mask, the most comfortable travel eye mask designed by Aroma Season– sleep better than ever on flights, layovers, and on the road. It thus refreshes, rejuvenates, and revitalizes your eyes, dissolve away the day's stress, and helps you to have a sweet dream. You can also purchase it for your families, friends, colleagues. It can be a perfect gift.
 ✿【Cordless】- Annoying with so many wires when you packed your luggage? Do not want to get the wire around your neck while you sleeping? Yes, the new wireless heated eye mask is here.
✿【One charge for one week】- If you use a heated eye mask for sleeping once a day. Then one fully charging can power the eye mask for one week.
✿【Adjustable Temperature】-It is easy to adjust heat levels by short pressing the button on it. It can provide a 2-class steady temperature from 100℉to122℉.
Take a rest in the office

It is convenient to take a rest in the office after work. What you need to do is just wear it and turn the switch on, then you can relax your eyes and body in a short time.
How to use:
1.Long press the power button to turn it on. The red light inside the power button will light up. The product starts to heat up.
2.Short press the power button to select a heating mode. Red light - high setting. Blue light - Low setting.
3.Long press the power button to turn it off. The product will turn off automatically in 15 minutes.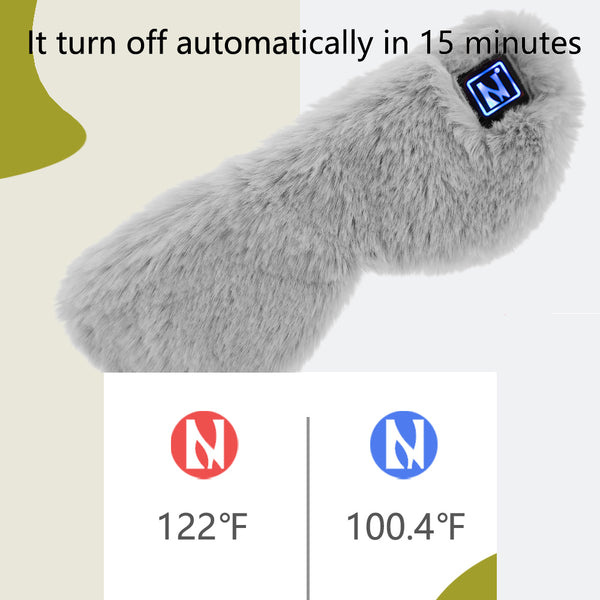 Temperature adjustment
The heating element is composite metal fibre and can provide 2-class steady temperature from 100℉to 122℉.
It takes 20 seconds to heat up. It feels warm, not hot. It will stop working automatically in 15 minutes.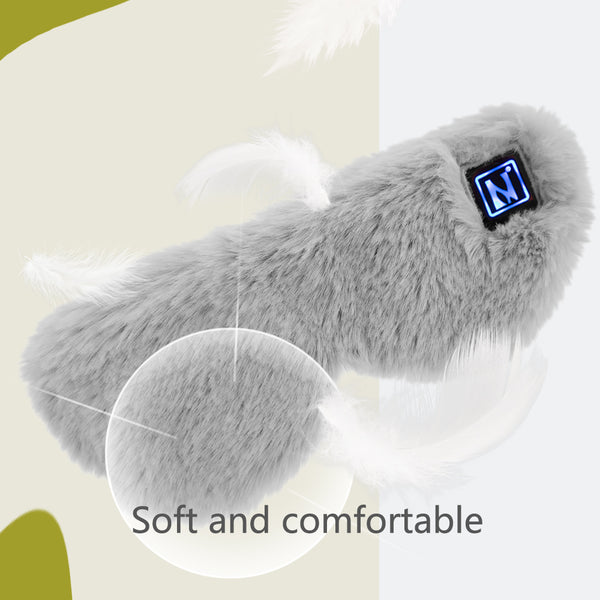 Soft

Made of polyester fibers, it has a perfect touch that can intimately cover your eye skin. It is smooth, soft, and very comfortable to wear. Also, it is breathable and friendly too for sensitive skin.
Portable
It is very small and takes up only a little space. You just need to fold it into your bags and carry it during the trip easily.
We suggest that you wear this eye mask after washing your face completely.