The Weighted Eye Mask is specially designed to relieve symptoms of Blepharitis, Meibomian Gland Dysfunction, and dry eyes.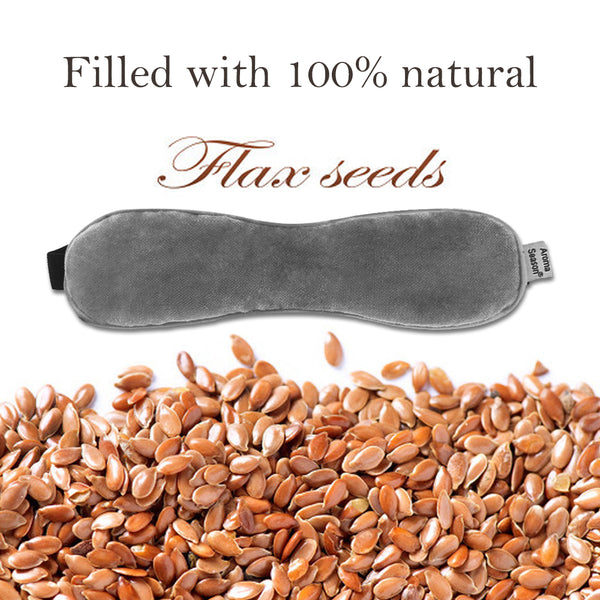 Descriptions:
M

ade of100% cotton material and filled with 100% natural flax seeds
Super Convenient to Use 5V USB power, stop automatically
Portable and simply plug it into a PC, power bank, USB adapter
Temperature mode: High/Medium/Low

(

104℉ to 140℉ 

)

Timing: 20/40/60 min
Length:7 inches Width:1.773 inches
Benefits:
To keep the glands secreting properly, heating the glands can unclog the glands, and providing a stable tear layer.
The beautiful blue flowers will ripen into pods that house the flaxseed. Once harvested the flax seeds are used as a nontoxic filler for our eye mask. Flaxseed can help improve the hot compress effect of the eye mask and keep it moist.
After using it, your eyes will feel refreshed and rejuvenated.

How to use:
Preheat mask for 5 minutes. To protect the fabric, you may wrap the mask with a tissue or the cover in the package. Wear the mask for 10 minutes 2x per day.

Cleaning method:
-- Surface clean only with a damp cloth.
-- Do not use soap or detergent as this can contaminate the mask.
-- Allow the mask to dry completely before heating again.
Warning: 
-- Do not use while sleeping
-- This eye mask is not allowed to use on an invalid, sleeping or unconscious person, or a person with poor blood circulation.
-- Never pull this eye mask by the supply cord. Burns will result from improper use
Read and follow all instructions on the box or packed with products before using them.
 Legal Disclaimer:
Our products are not guaranteed or intended to diagnose, treat, cure, or prevent any disease. Consult your doctor before if you have any concerns about using our product.