The Aroma Season USB Steam Heated Eye Mask is perfect for people who are working on computers, help you relax the eyes.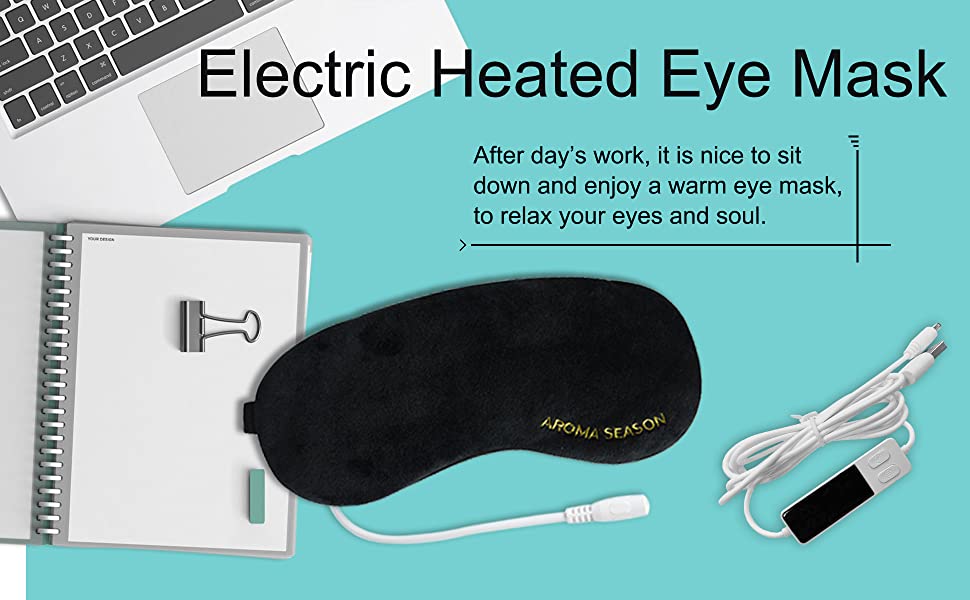 Features:
❤️Temperature Time Control: Eye mask designed with 5 classes heat temperature from 98.6℉ to 125.6℉( 37°C -52°C) and 6 classes timing from 10 to 60 minutes, It will stop working automatically when you go into a deep sleep.
❤️Comfortable and Safe: Super Soft Minky Fabric, no irritation to the skin with low voltage. Internal of the eye mask is composed of soft and fluffy materials, allowing only the softest and most gentle touch to your eyes
❤️Lavender Scented: Inspired by disposable hot eye mask, heated with carbon fiber heater Combining with lavender the soothing warmth dissolve away the day's stress, help you to have a sweet dream
❤️Portable and Economical: Eye Masks with USB Powered. It's perfect for taking a rest for eyes at the office, eye spa in the hotel. traveling, outdoor activities, and after-work relaxation.
❤️USB interface: Powered by PC, Power Bank, USB Adapter
Product Dimensions: 8.5 x 4 x 0.5 inches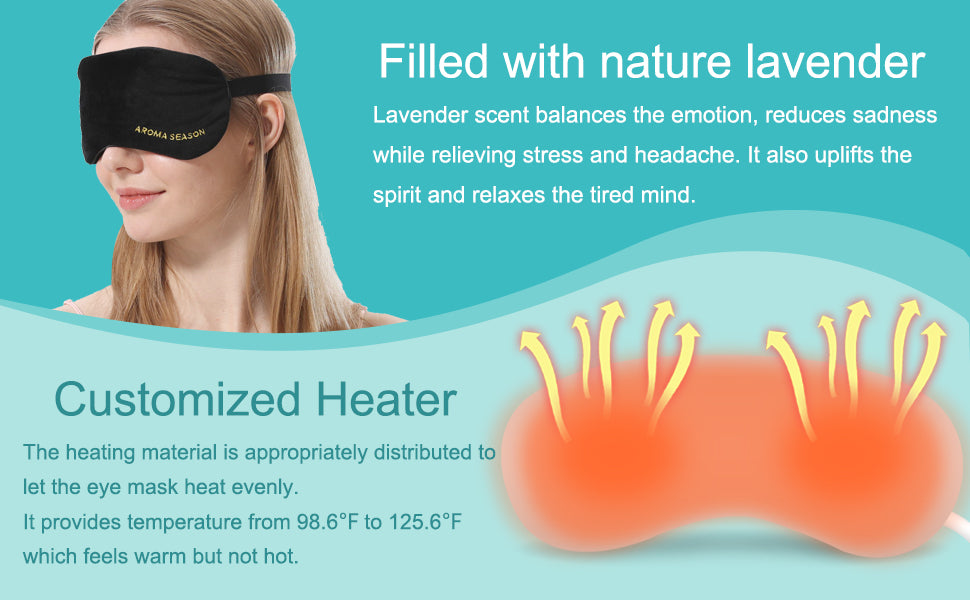 Warm notices:
  -- Clean by hand with warm water below 30℃
  -- This eye mask is not to use on an invalid, sleeping or unconscious person, or a person with poor blood circulation.
  -- Never pull this eye mask by the supply cord. Burns will result from improper use.
  -- Eyes are sensitive and can't stand high temperature for a long time. This eye mask is designed just warm for use, not hot, but enough heat for eyes. Don't expect it like a hot towel
  -- To Wash: The Sachet Inside Can Be Removed, The Outside is Washable which Can be Used Repeatedly. 
Read and follow all instructions on the box or packed with products before using it.