Recommended by doctors, A warm compress for eyes with a heated eye mask is incredibly beneficial for relieving irritation, dryness, and redness in the eyes as warmth is known to relieve pain and increase blood flow. Trust the experts, your eyes are priceless, while eye protection is cheap and easy.

Description:
【Perfectly touch and cover eyes' delicate skin】The natural mulberry silk has a perfect touch
【Sleep more comfortably】The moisture warm compress and sweet lavender scents help you get into sleep, and sleep more comfortably after a long time at work, at home, or on a long-haul flight.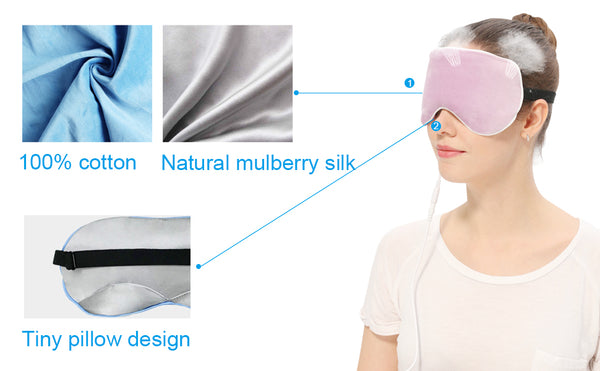 【Temperature and Time Control 】3 Classes ( 98.6℉ to 125.6℉/ 37°C to 52°C ) Timing: 3 Classes (20/40/60minutes) 
【Super Convenient to Use】5V USB power, Portable and simply plug it to a PC, power bank, USB adapter.
 Features:
Shading nose design, effectively blocking more light
Stop working automatically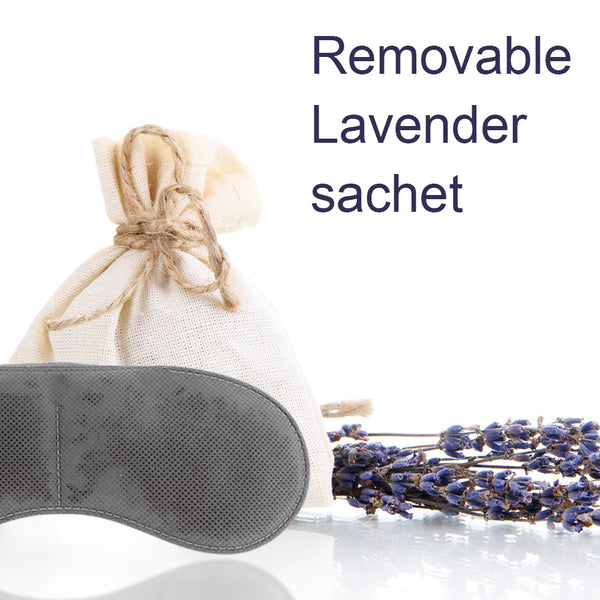 A removable lavender sachet filled with 3g natural dry lavender flower
Lavender scent balances the emotion uplifts the spirit and relaxes the tired mind
Stop working automatically 

Who are the main customers:
1. People who work under pressure and need relaxation.
2. A student with excessive eyes work.
3. People who have Insomnia. sleep at night quality is not good, easy to form dark circles.
4. People who face the computer all day, the eye pressure is really big, always feel uncomfortable.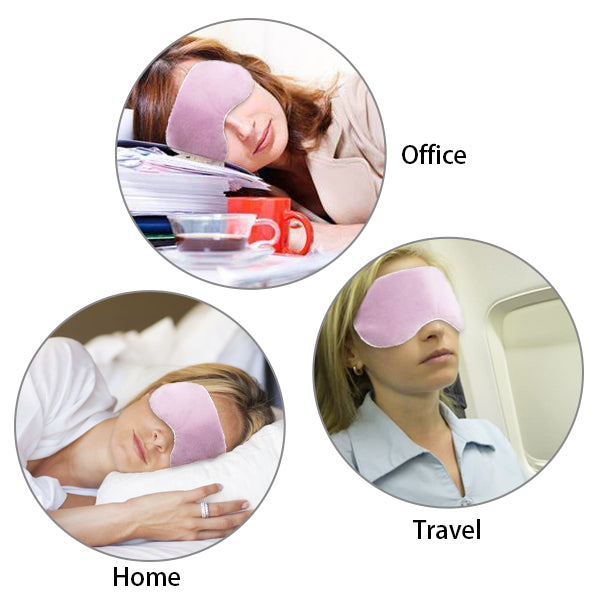 Read and follow all instructions on the box or packed with products before use it.